2021 Winter – Python Programming Level 2
The "Python Programming Level 2" class is designed to teach students computational thinking and computer programming as applied to graphics and art. Students will use the Turtle and Pygame libraries to create fun and interactive projects while enhancing their coding and math skills. 

Sample student projects include:
Use turtle to create a Pond and other static structures

Draw a fractal tree by using the concept of recursion

Create a real-time, animated clock

Automatically solve Maze Problems

Program a racing turtle game!

Intro to Pygame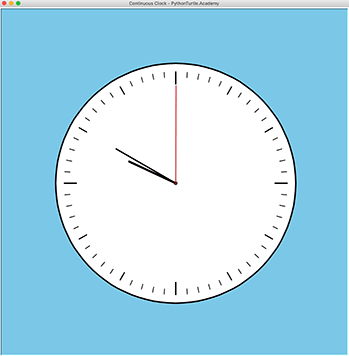 Turtle is a pre-installed Python library that enables users to create pictures and shapes by providing them with a virtual canvas. Making the programming visual gives young children a creative outlet for their programming ability to come alive.
Pygame is a cross-platform set of Python modules designed for writing video games. It includes computer graphics and sound libraries designed to be used with the Python programming language.
Course Features
Grade

G7-G10

Max Enroll

8

Class Time

2:30 pm – 4:00 pm EST, Sundays (1/31 - 5/9, no class on 2/14, 3/28, 4/4)

Class Location

Online
$240 tuition
"Ahron is a Master's student studying Biomedical engineering at Lawrence Technological University. He's researched worms in Israel, taught as an Au-Pair in China, and coached Ninja Warrior. His main project, using Python, involves 3D scanning small things with motorized microscopes."